Shopping Cart
Your Cart is Empty
There was an error with PayPal
Click here to try again
Thank you for your business!
You should be receiving an order confirmation from Paypal shortly.
Exit Shopping Cart
THAMES ESTUARY & ESSEX BOAT CHARTERS
Copyright © 2010 - 2022 Dawn Tide Charters All Rights Reserved

| | |
| --- | --- |
| Posted on July 9, 2017 at 5:17 PM | |
JULY 2017
FISHING UPDATES ARE NOW DONE VIA MY FACEBOOK PLEASE LOOK ON MY HOME PAGE OR FACEBOOK FISHING REPORT PAGE LINK THANKS MARK 
| | |
| --- | --- |
| Posted on April 13, 2017 at 4:17 PM | |
April 2017
Il let the pictures do the talking !! Its time to get out and enjoy the fishing only mid week dates available until August all weekends fully booked  but phone for canceled trips 1 or 2 may come up !! big bass coming out gurnards first of the hounds and lots of double figure skate 50 plus skate a trip call 07523488290 for dates !!! and don't for get to follow us on facebook (DAWN TIDE charter fishing) for lots of daily updates 
Been a busy April aboard Dawn Tide II stacks of rays to 15lb lots of double figure fish and good number every trip. First wave of hounds showing to 8lb in the usual place a good sign for the hound season. Bass are showing in fantastic size and numbers biggest just over 8lb so far done a few bass trips this year with good success !! Mackerel and tope soon plaice trips too !! the 2017 season ahead is looking to be a good one bookings are coming in thick and fast too so book in advance !! 
well im off on holiday to spend some quality time with the wife and kids for a few weeks back on the 16th may ready for a busy fishfull summer see you all aboard soon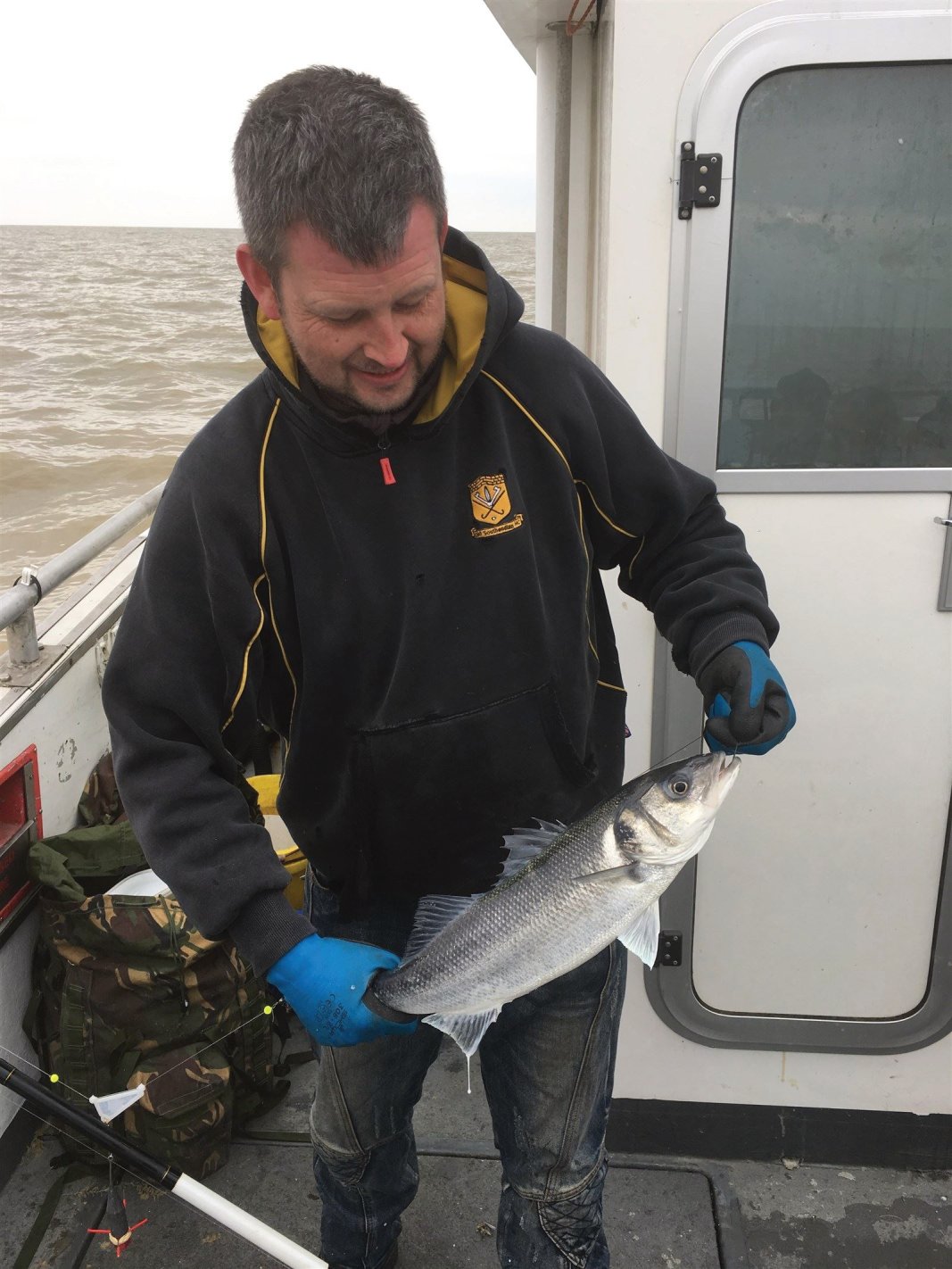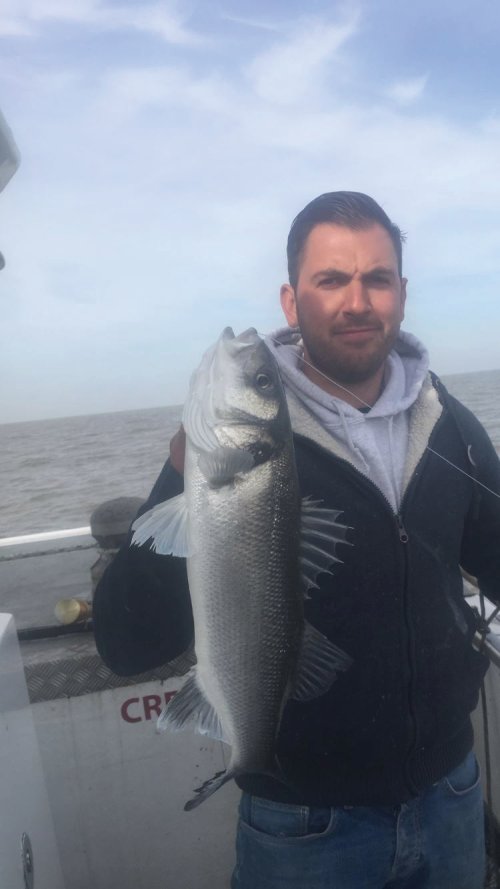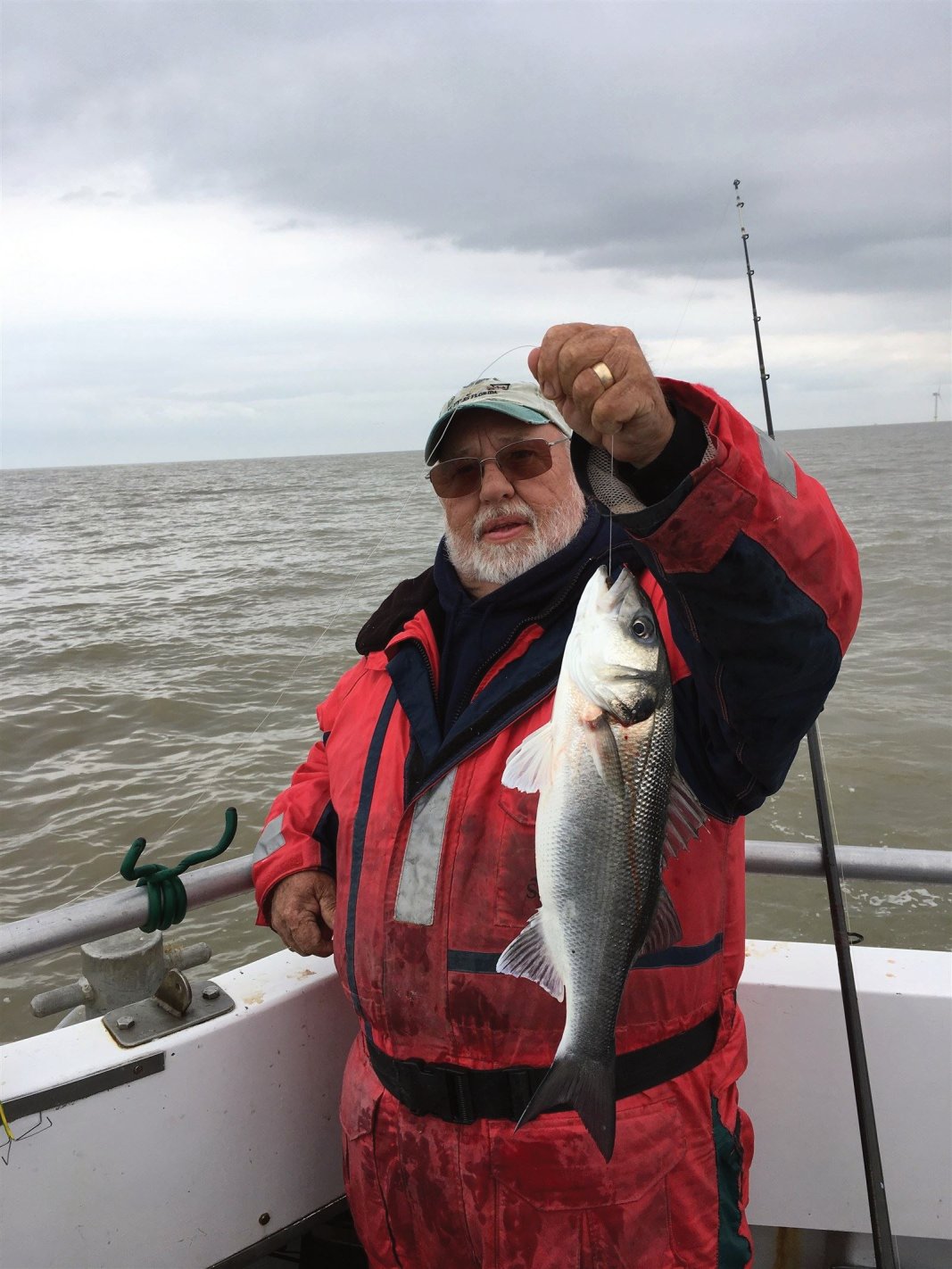 | | |
| --- | --- |
| Posted on March 13, 2017 at 5:54 PM | |
MARCH 2017 
Well 1st weekend out after the boat going back in the water and headed strait to my secret early season skate mark and wow it didn't let me down. In total we had over 120 rays in 2 trips if we are getting these numbers now wait until full season we may beat my trip record of 117 in 1 trip. biggest was 15lb well done jason setting the bar high but del was close plenty of double figure fish and at one point we had 5 on at once. Bass will be moving in soon so always good to chuck a worm rod out just incase also there are a few codling here and there. few pictures and there is a video on my Facebook page as proof  to back up my story time to get out everyone its only going to get better!!!!!!!!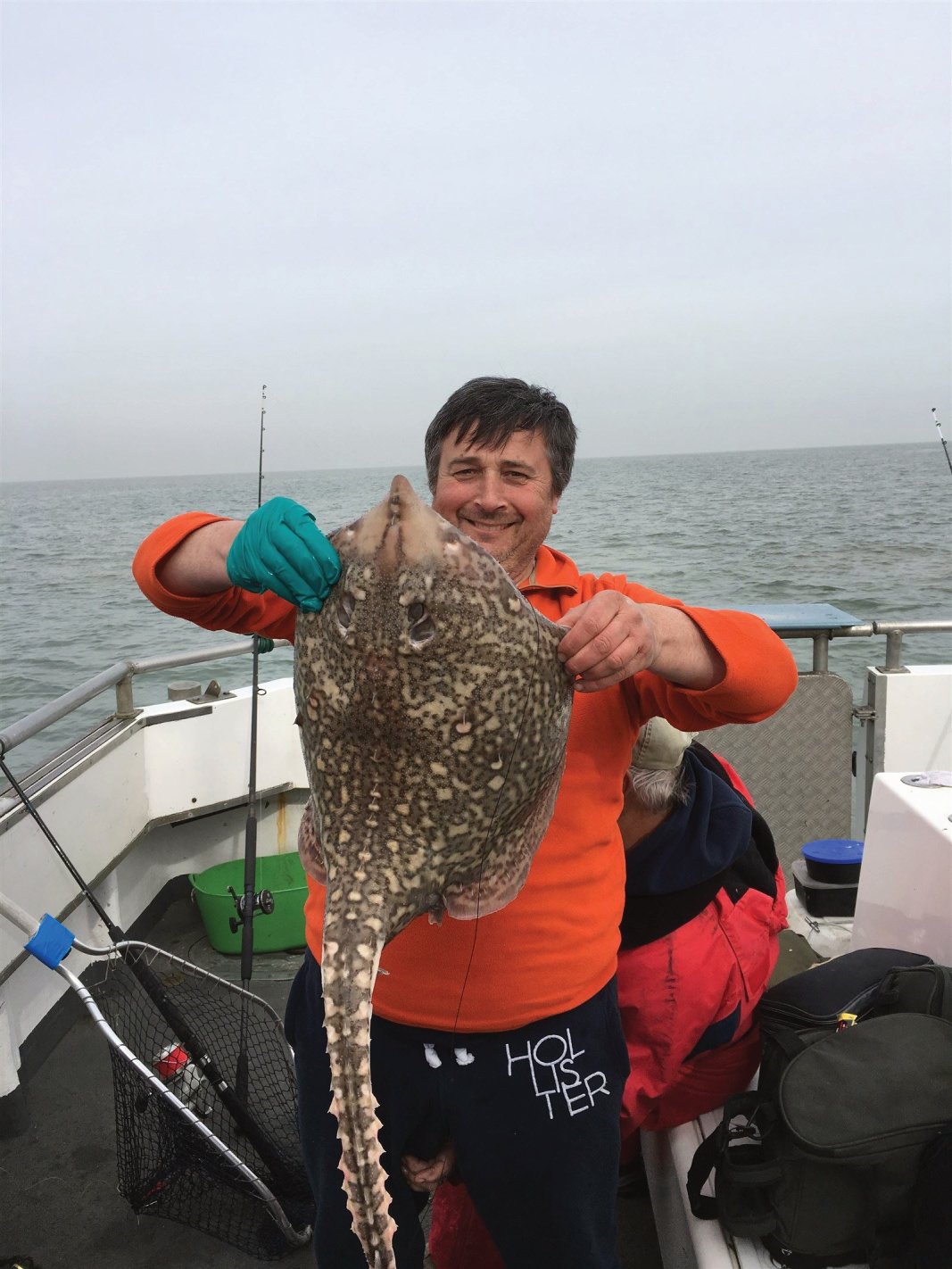 | | |
| --- | --- |
| Posted on November 26, 2016 at 3:00 PM | |
November 2016
Well the Cod haven't arrived in the numbers we hoped for no one knows why i feel it just one of those things water temp food or stocks ect !!! We have had a few around the 5lb mark and small ones too but it is hard going I'm not going to lie. skate fishing is still good all shapes and sizes they have been a bit quite the last week but they will come back on. plenty of nice size whiting around aswel finger crossed the cod will flood in any time soon and we will have the sport we hoped for this winter!!!
| | |
| --- | --- |
| Posted on September 12, 2016 at 4:09 PM | |
August and September 2016
Been looking for the plaice in the estuary with success best trip was over 35 plaice to just under 4lb looking for the turbot next so keep an eye out for the dawn tide II !!! bass fishing has been good many fish around 7 - 8 lb biggest was 9,12lb but september is the time of the year for then big bass so there is still time plenty shoaling pup on the offshore banks now had over 40 last week out there all shapes and sizes! the skate fishing is coming back in force now had 67 the last trip we had a go for them all squid bait and yes i have plenty squid now. hours have been good sport this year biggest was 17lb they are going now still a chance of a double for a few weeks yet. Remember this time last year the Cod started showing so fingers crossed its all going to go to happen again very exciting this time of year we will be having a look in a few weeks for the cod so keep eye out for reports but for now we will be offshore bassing for few weeks unless the weather holds us on the skate local grounds see you all soon
| | |
| --- | --- |
| Posted on September 28, 2015 at 10:04 AM | |
COD !!!!!!!
Well as you can see in the pictures the cod have arrived in force good stamp of fish most either side of 5lb biggest so far is 9lb the fish are very early so take advantage of them. The big tides this week should push more and more fish inn its going to be one of those mega seasons still plenty skate around too but the cod are really what we are after get out now while the fishing the tides and the weather are good don't leave it too late 
| | |
| --- | --- |
| Posted on October 10, 2012 at 3:54 PM | |
DAWN TIDE II 
COMING SOON 32ft SOUTH BOAT CATAMARAN
September / October
the bigger Bass and Rays still showing Thornbacks showing very good numbers on herring bait the COD are showing too ! soon the be good numbers coming abord of course the whiting and dog fish are in force some good fishing to be had for the next few months 
/