Shopping Cart
Your Cart is Empty
There was an error with PayPal
Click here to try again
Thank you for your business!
You should be receiving an order confirmation from Paypal shortly.
Exit Shopping Cart
THAMES ESTUARY & ESSEX BOAT CHARTERS
Copyright © 2010 - 2022 Dawn Tide Charters All Rights Reserved

| | |
| --- | --- |
| Posted on March 27, 2020 at 2:31 PM | |
As you can guess All trips will be cancelled for 3 weeks maybe more pending government sanctions and peoples lifes !! 
Lets do the right thing and STAY AT HOME 
The quicker we beat this the quicker we can get back at sea enjoying what our waters have to offer and getting back to normal
When the Corona Virus finally exhausts itself and the danger is over, let's do something good for our country,
Let's spend our holidays in England, eat in local restaurants, buy British products, buy local meats and veggies and support local businesses what ever they are. These businesses are going to find it very difficult to get back on their feet and survive without our help. They're suffering badly now and i am one of those along with many others. 
Our products and services are some of the best in the world. Our country is one of the most beautiful.
on a positive note by the time we all get back out afloat the fishing it will be amazing with the hounds tope skate bass rays mackerel and more well and truly here with the fine weather it will be fantastic.
while all this is going on and we are on lock down protecting the NHS and helping to save life's i get to spend some well needed quality time with my family and keep them safe 
take care and stay safe everyone see you all soon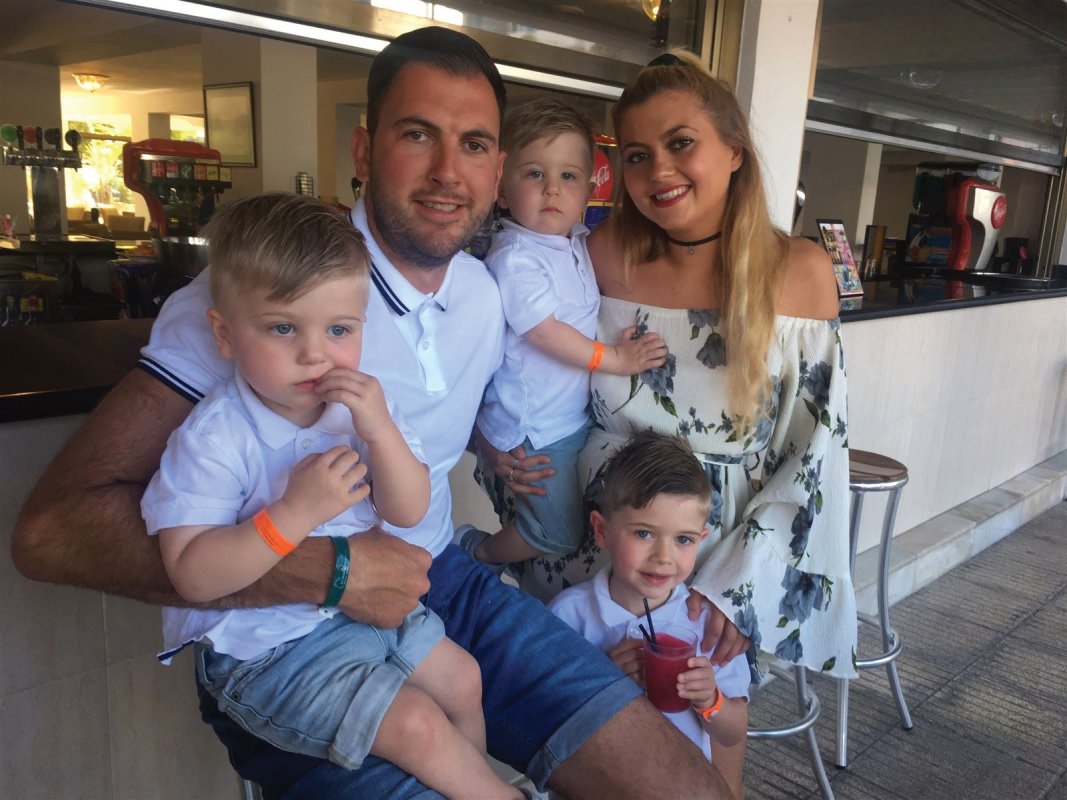 | | |
| --- | --- |
| Posted on July 24, 2016 at 3:54 PM | |
ju;y 2016
July has been very exciting some of the bigger tides a bit tough and a weed nightmare in the shallows but most trips producing plenty mackerel hounds to 16lb skate to 12lb bass to 10lb few gurnards as-well all on our usual marks for july. we have started looking further a feild on the offshore banks for plaice and turbot with success plaice to 3lb and good numbers too lots of mackerel and sand eels on the same banks and turbot too and the odd bass for good measure we are looking to do this trip once a month and hit some wrecks too for the cod pollock and bass they do cost a little more as its a 60 mile round trip about 16 hours long but well worth it for the different species  see you all very soon 
mark peters  
| | |
| --- | --- |
| Posted on May 6, 2016 at 2:13 AM | |
MAY 2016
FISHING IS CRAZY AT THE MOMENT WITH MEGA NUMBERS OF SKATE STILL AROUND ! SMOOTH HOUND NUMBERS ARE BUILDING FAST COUNTLESS AMOUNTS OF 2 TO 8LB FISH NEXT FEW TRIPS SHOULD START SEEING THEM BIG FIGHTING FISH. BASS ARE COMING OUT DOING A FEW BASS TRIPS NEXT FEW WEEKS FOR THE SPORT HAD THEM TO 4LB SO FAR PLENTY OF DABS AROUND ASWEL MAKING A GOOD COMEBACK ANY DAY NOW SHOULD SEE THE MACKEREL MAY TRY THE WEEKEND!! SUNS OUT WINDS GONE AND FISHING IS MENTAL COME OUT AND MAKE THE MOST OF IT 
THANKS MARK PETERS DAWN TIDE II
NEWS FLASH ON 21ST MAY HEAPS OF NICE SIZE BASS TO 6LB COMMON  ABOUT NOW AND THE  BIG HOUNDS AND MACKEREL  ARE HERE TOO !!!!! MAKE THE MOST OF THE FISHING HOUNDS BASS SKATE DABS SOLE MACKEREL ALL ON THE SAME MARK!!!!!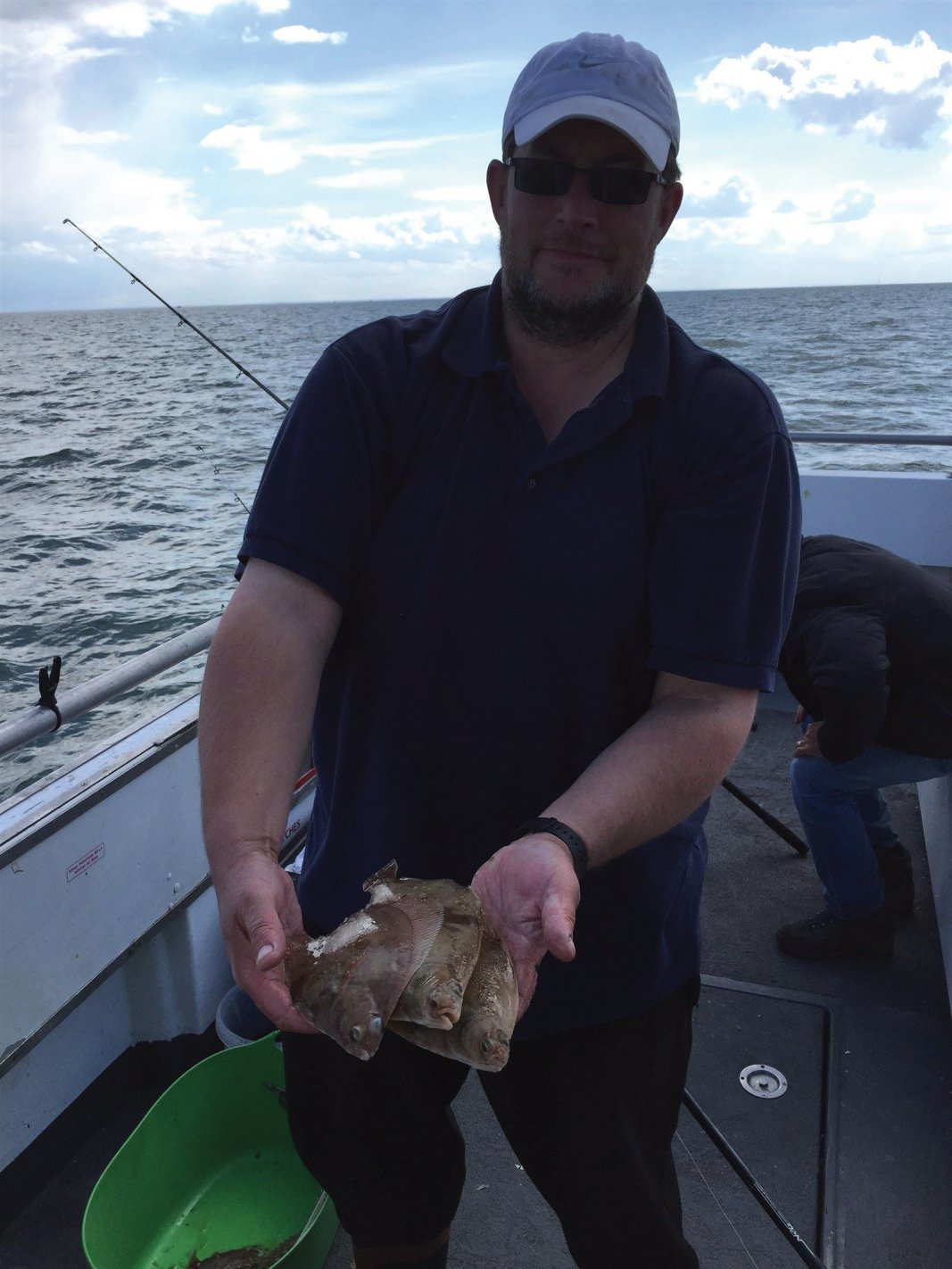 | | |
| --- | --- |
| Posted on April 5, 2016 at 4:15 PM | |
April
Lots of Thornback Rays around when i mean lots i mean this week on one of our trips we beat my boats personal boat record of skate boated  117 !!! plenty of action all sizes up to 16lb ! bass moving in now one of the best times to get the big ones. 
cod spring run to start any day now and had the first few hounds of the year recently fishing really has improved all round so get out while the weather and fishing is good 
mark peters 
20th april getting a few bass now and had over a dozen hounds the weekend not big but they are building in numbers so going to start fishing for them the mackerel and tope aswell get out while you can 
mark peters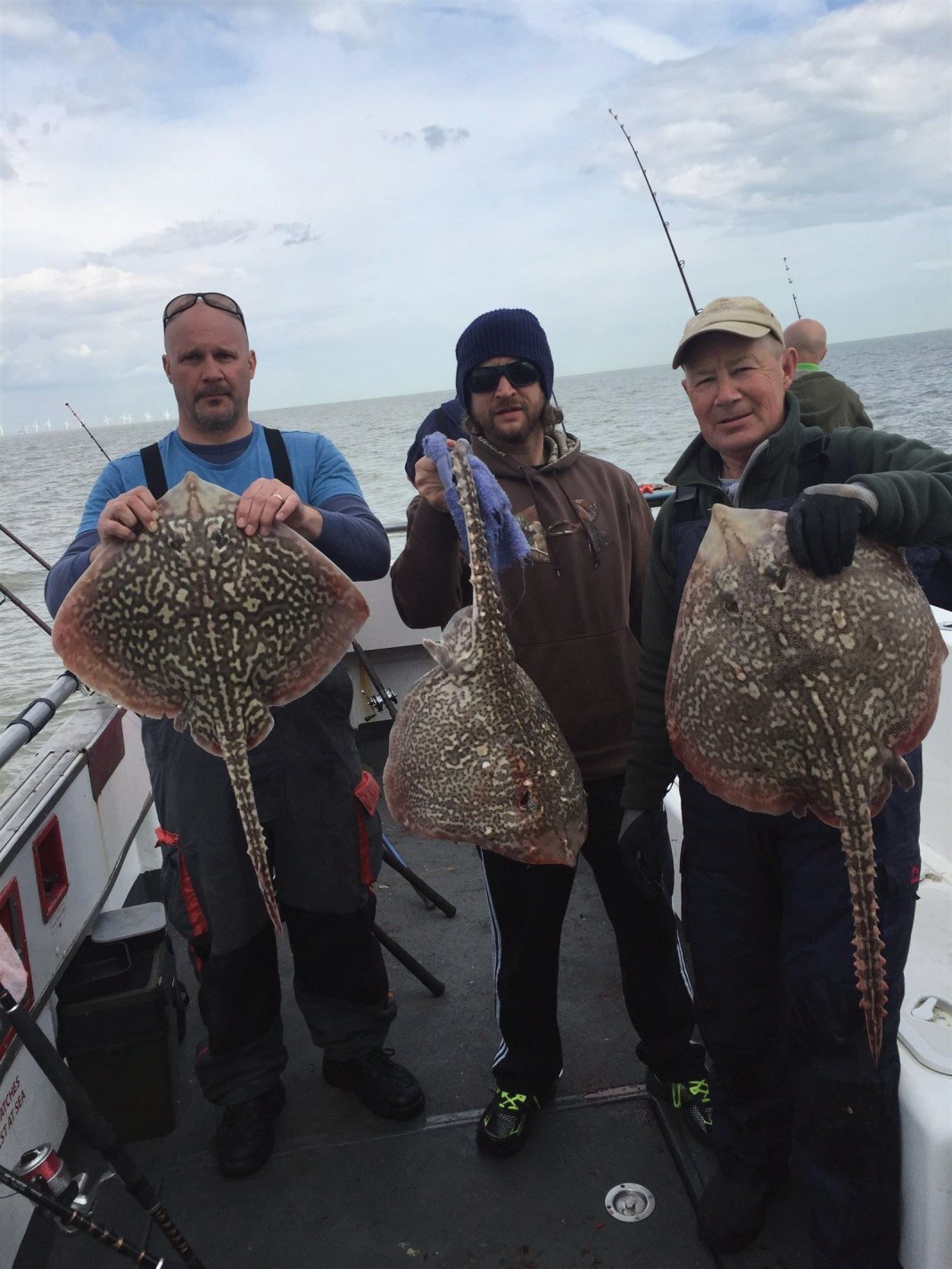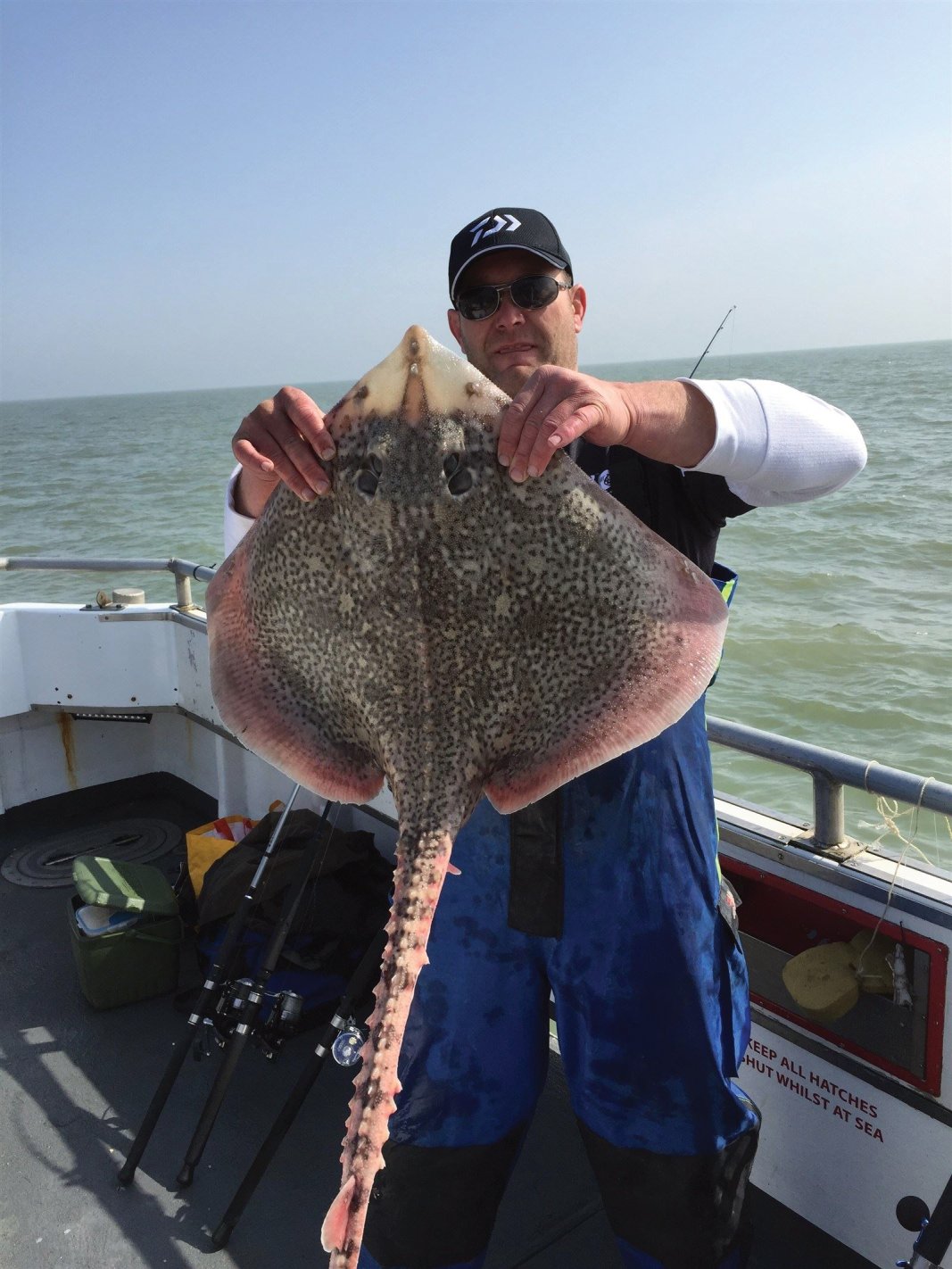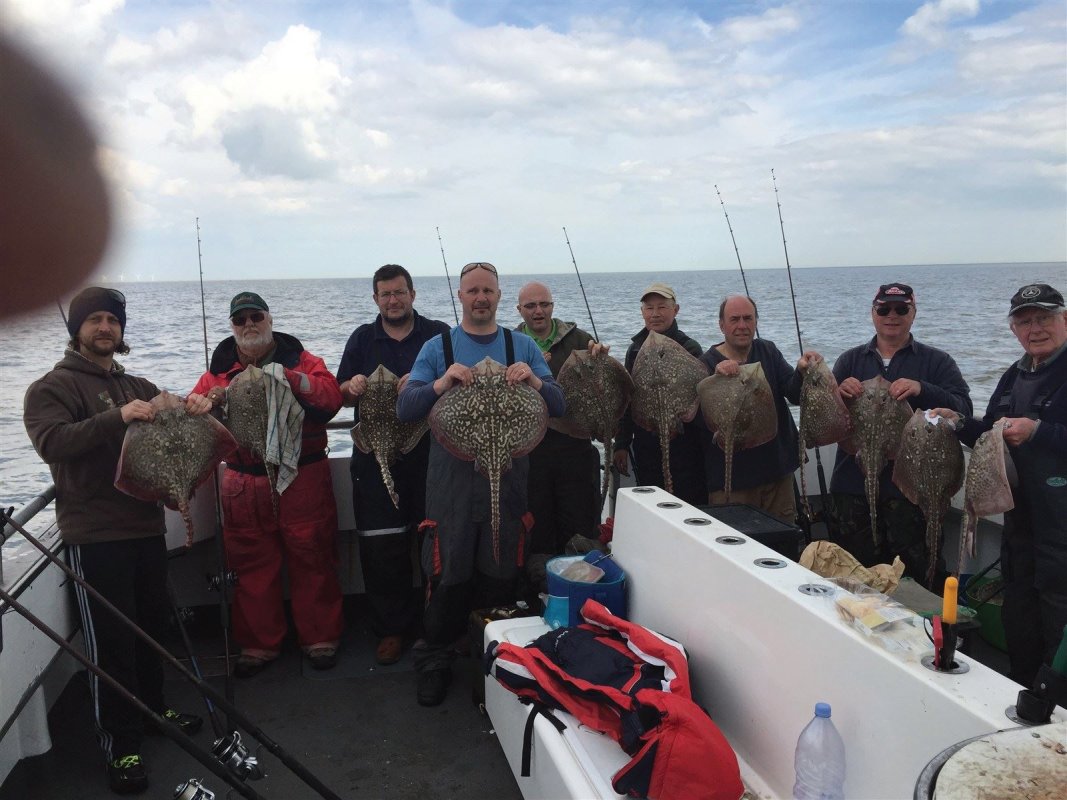 | | |
| --- | --- |
| Posted on November 4, 2015 at 3:23 PM | |
November 2015
Well the thick fog dose not hold us back in fact we can get in stealth mode!!!
 The Cod fishing continues our main target now most fish a good size and very good numbers offshore and inshore too. The avarage fish are between 4 to 8 lb had a few better ones just under 11lb as you can see in the picture below and the water is still warm it can only improve more as it cools down. Still plenty of rays around had one at 13lb on the 2nd november plenty dogs and whiting too. I know i keep saying it but this will be a season not to be forgotten with such a nice stamp of fish and good numbers take advantage of the mild weather and good fishing while you can not many weekend space left booking for 2016 now  individual or whole boat mid week dates still available  thanks skipper mark peters  
| | |
| --- | --- |
| Posted on February 21, 2013 at 5:32 AM | |
FEBUARY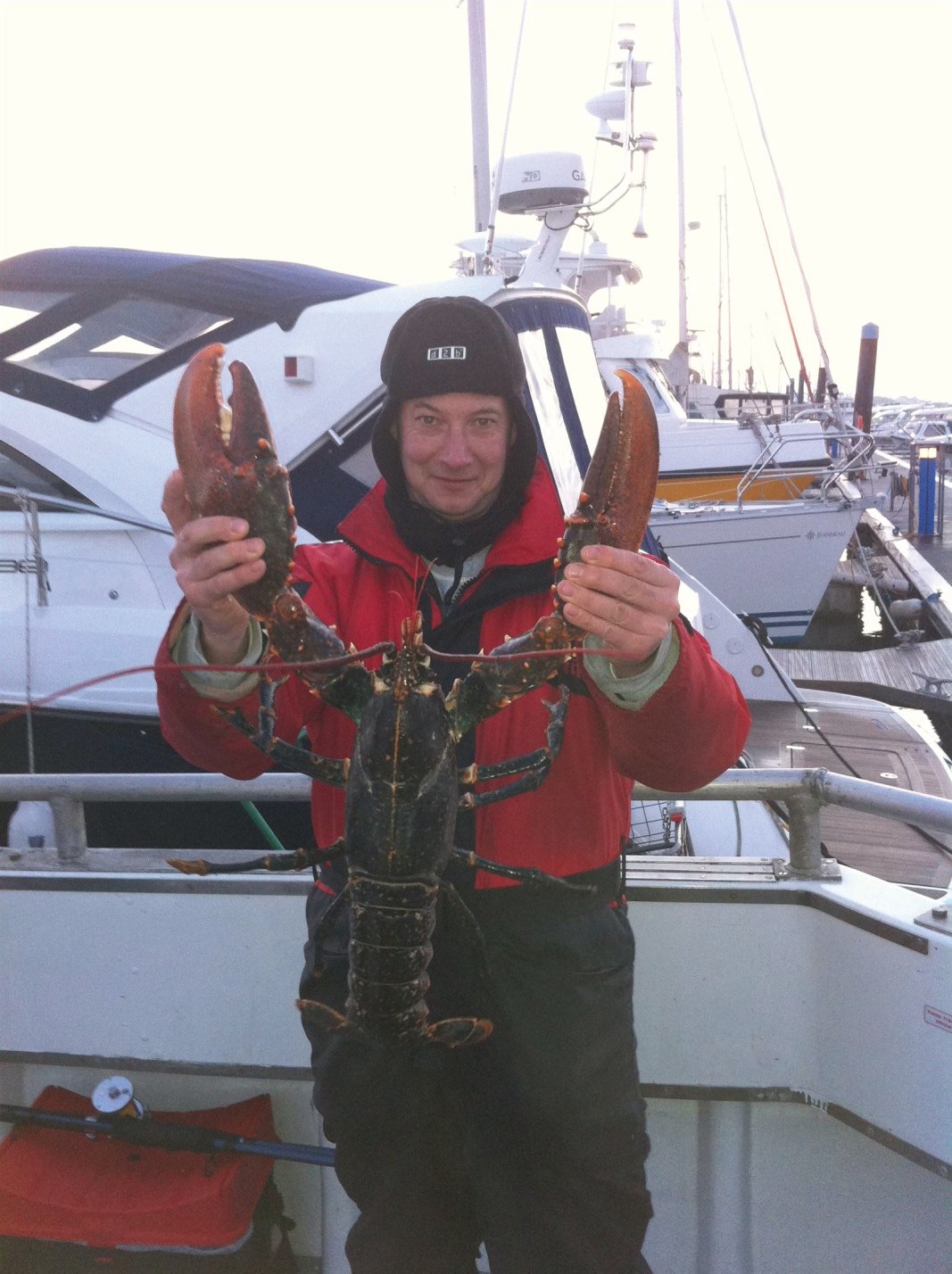 THE COD FISHING IS STILL GOING WELL SEEING PLENTY OF CODLING ABOUT AROUND THE 5LB MARK. THE RAYS ARE SLOWLY UPPING THERE NUMBERS SOON TO BE IN FULL SWING 1 ANGLER HAD A 7.5 LB LOBSTER WHILE FISHING FOR COD OFFSHORE IT WAS HUGE NOT MANY THAT SIZE ABOUT YOU NEVER KNOW WHAT YOU MITE CATCH THE SPRING RUN WILL SURE TO HIT IT OFF VERY SOON 
SKIPPER MARK PETERS
DAWN TIDE II
/